Adam Riley, Senior Editor at Cubed3: For readers that missed out on Chronicles of Mystery, can you briefly explain what the game is about?
Jakub Duda, Project Lead at City Interactive: Both Chronicles of Mystery games for Nintendo DS are casual adventure games with puzzles and hidden object elements. The first part in the series, entitled Curse of the Ancient Temple, follows a young French archeologist, Sylvie Leroux, who is trying to find her mentor, Professor Bouchard. The scholar went missing during excavation works related to the Order of Hospitallers on Malta Island. Of course, this is only the beginning of game's plot, but I do not want to spoil it for those who haven't played the game yet.
AR: How well did the first game perform? Did it meet/exceed sales expectations?
JD: It performed extremely well. As far as I know, sales were very good in both the US and Europe. It was the first big success for us and allowed us to make several more adventure/puzzle games, including Crime Lab and the upcoming Murder in Venice.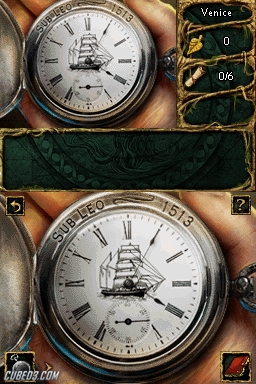 AR: What are some of the challenges involved in making games like this varied enough to make previous players buy the new release?
JD: First of all, we try not to lose the elements that players enjoyed, while trying to improve many aspects of the gameplay based on their feedback, and, of course, introduce new ideas. We wanted this game to be a real sequel, consistent with the first part of the game, but also improved in almost every area, packed with new riddles and puzzles.

AR: When did you start work on this sequel, and was the same team involved in the first game back at the helm, or have there been any/many changes to personnel?
JD: There were only a few changes in the team. Many new people have joined our studio (especially designers and artists), but essentially most of the team are the same people who worked on the first part. I think it was very important for the final game; working with the same team allowed us to use all the experience we gained and not to repeat many mistakes we made with the first part.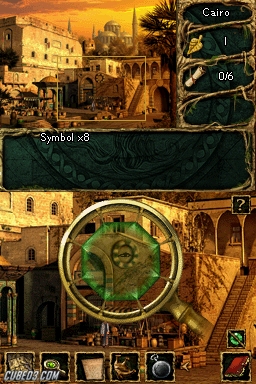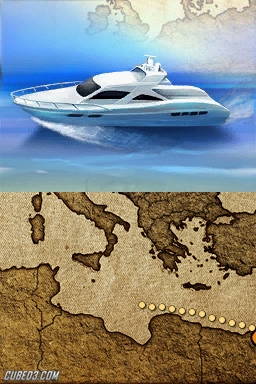 AR: The Secret Tree of Life is considerably lengthier than Curse of the Ancient Temple. Can you briefly talk about what changes have been made to improve the game?
JD: Length and replayability of the first part were two of the elements we got the most critical feedback from players for, so working on the sequel we put a lot of effort to improve this, and I am glad you have noticed. As I already mentioned before, we have tried to improve almost every aspect of the game to get a sequel that is more compelling, longer, and (to put it simply) prettier. Players who know Curse of the Ancient Temple should have much more fun and a bit more challenge playing Secret Tree of Life. Looking back at the game, I am really happy with the hand-drawn style of the art, atmospheric music and varied gameplay we have achieved.
AR: Is this game linked to Chronicles of Mystery: The Tree of Life on PC or is it completely new?
JD: This is loosely based on the Tree of Life story and art, but these games are very different. The PC game is a point-and-click adventure with 3D rendered graphics, while the DS version is a casual puzzle/adventure game with warm, hand-drawn style graphics. Our gameplay is also completely different, so even if you played the PC version, you will have a lot of fun with the DS game.
AR: Why did you decide to not include any voice acting?
JD: Mostly because of the DS cart size limitations. With such a long story and lots of dialogue and characters, we would have to make a two-cartridge game *laughs* We have also considered the fact that many DS games do not use voice acting, and those that do are often direct ports from different platforms. It's worth mentioning that our game is really, really expanded and offers many hours of gameplay (probably more than average DS title), so we decided that engaging storyline is more important than voice acting.
AR: Did you ever consider allowing a two-player competitive mode for playing the mini-games or completing Hidden Object maps co-operatively? If not, why?
JD: We previously discussed co-operative hidden object levels for Vampire Moon, but I think that these type of games are usually played alone, and their gameplay should be story driven, so we finally decided to put all our effort to provide the best possible experience for single player. It's possible we will do something for co-operative gaming in the future but, like in the case of voice acting, there are more important things to deliver in adventure games than a co-operative mode.

AR: Have you considered adding any sort of online mode, perhaps for downloading new puzzles (similar to the Professor Layton games)?
JD: We are looking at the 3DS platform possibilities, so if we decide to make another puzzle/adventure game in the future, who knows what might happen *winks*
AR: What are you most proud of with the final release of Chronicles 2, and what would you like to have changed if you had more time?
JD: You may call me slightly biased *smiles*, but I am very happy with all major aspects of the game - story, game play, art and music. Piotr Musial's music is something I still like to listen while working late. However, if we were to improve something, I would like to make it even longer, and add more puzzles and twists to the story!
AR: Previously you said that you thought CoM2 was better than Crime Lab. Do you still agree with that opinion?
JD: Looking at Crime Lab from a distance, I see that it is in many aspects different from Chronicles of Mystery. It is much bigger, with darker and more twisted plot, also more challenging in many ways. So right now COM2 stays my personal favourite but it is up to individual players and their taste to decide which game fits them better. I think both titles deliver really unique experience and it's worthwhile to check either of them.
AR: Can gamers expect a third CoM DSi game, or is your focus moving away from the DS now to 3DS?
JD: We are now moving towards the 3DS, so if there is a new Chronicles of Mystery game in the future, it will probably be published for the new console (it would be a crime not to call it Chronicles of Mystery 3DS, wouldn't it?).
AR: You also previously told Cubed3 that Crime Lab had been your best-selling DS game so far. Does that mean we will eventually see the return of Nicole Bonnet in portable form?
JD: I think I may have said that about the Curse of the Ancient Temple. Right now there are no plans for new Nicole Bonnet adventures, but I would definitely like to make one. It is tempting to think that we could have a game that is better than Crime Lab in the same way that Secret Tree of Life is better than Curse of the Ancient Temple.

AR: For fans of Vampire Moon on DS, what can be expected in the future after Murder in Venice? Are there more Hidden Object games being planned - perhaps Vampire Moon 2?
JD: It is too early to say anything about that. The DS market is getting smaller and moving towards 3DS, and our team is currently very busy preparing the multiplatform (Wii, PC, PS3 and X360) release of Combat Wings, our action flight game.
AR: Combats Wings is coming to Wii soon, but will that be your last Wii release?
JD: Probably not, but we are eager to see what is Nintendo cooking for E3 this year *smiles*
AR: Adventure games have been successful on Wii so far, but will Chronicles of Mystery and/or Crime Lab ever come to Wii or WiiWare? Or even any Hidden Object games?
JD: We have discussed it (and even had a working prototype for Curse of the Ancient Temple for Wii and PC some time ago), but hidden object games are not exactly the type of game you would play with your whole family or friends, waving your arms around in the living room. There are several successful games of this genre for Wii, but player interest on this platform is significantly smaller, so we have decided to abandon this idea for now.
AR: Is City Interactive planning to support the DSiWare download service or even 3DSWare on eStore?
JD: We are mostly a retail publisher (for all major platforms in Europe and United States), but download services do have a great future, so this is definitely possible.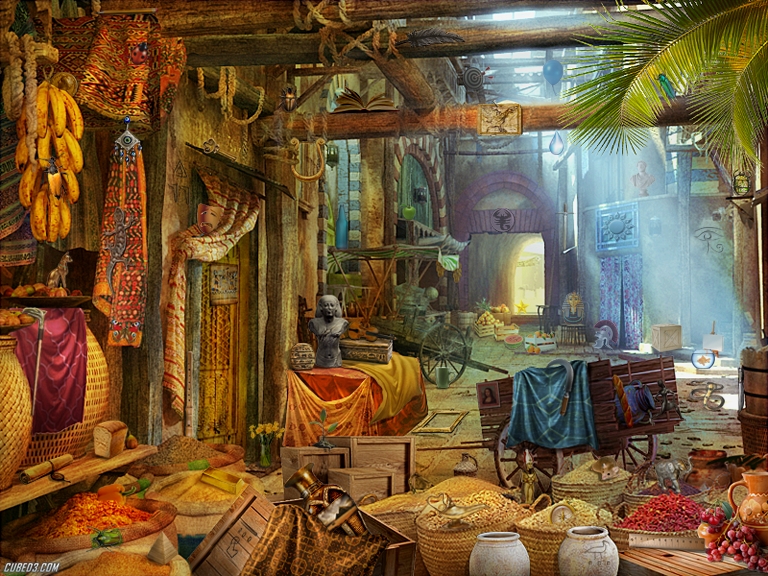 AR: Are you already working on some projects for 3DS?
JD: I cannot say anything yet, but as soon as we are ready, Cubed3 readers will be the first to know *smiles*
AR: What is next for your team and are you planning to stick with PC and Nintendo platforms, or are Sony and Microsoft big parts of your grand plan?
JD: The title we are currently working on, Combat Wings: The Great Battles of WWII, is already planned for PS3 and Xbox 360, PC and Wii, so our grand plan is "to rule them all" *laughs* However, I'm still fond of Nintendo platforms and hope to work on many new titles for them in the future.
AR: Have you seen Nintendo's Project Café hardware yet?
JD: We do not have any official information yet, but if at least half of the rumours are true, this is going to be the best platform ever!
AR: Many companies have been reducing their output, cutting the amount of jobs available or even closing recently due to the economic condition. How are these hard times affecting City Interactive?
JD: Thanks to the enormous success of Sniper: Ghost Warrior and many other titles doing very well, I see a bright future ahead. Of course, we had to make some changes to prepare for multiplatform projects on "next-gen" consoles, but the company is doing great and hopefully will continue to expand this way. I guess I wouldn't be too mistaken if I said that City Interactive is right now one of the fastest-growing entertainment publishers in Europe.
AR: Has there been any update on whether or not City Interactive's games will eventually be released in Japan?
JD: I don't know anything about our Nintendo titles (if there are any Japanese publishers reading this and interested - let us know!), but it is possible in the future.